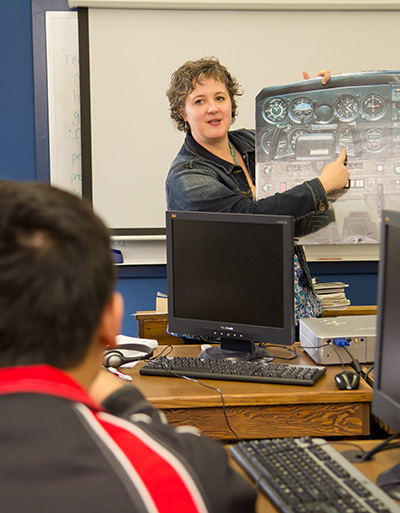 Flexible solutions to your training and business needs.
ProSIT offers innovative, custom employee training packages for corporations, government and local community organizations.

Our professional studies and industry training programs focus on trades and technology, essential skills, business training and academic program delivery.

Camosun's contract specialists can work with you to create HR, leadership and management solutions that build skills and streamline systems.

Our flexible packages can include online courses and assessments.
Support your employees' professional development without putting your business on hold.
Daytime, evening or weekend workshops can be delivered at your worksite or at our college facilities.

Return on your training investment
Actively investing in employee learning and development can yield great results including:
Improved employee performance–quality, motivation, safety, technical skills, productivity, leadership and communication
Greater employee satisfaction–reduced staff turnover, more stability
Increased profits–continuous improvement

Additional benefits of custom training
Connection to a network of post-secondary institutions, business alliances and partnerships
Portal to college's subject matter expertise, services and supports
Collaboration on government grants and other forms of funding to create curriculum and learning opportunities for training and onboarding new employees, skills development and train the trainer programs
Hosting and secretariat service opportunities

Contact us
To set up a training for your specific needs, contact us at 250-370-4225 or prosit@camosun.ca
Required fields are indicated by .