CEEB 152V
-
Introduction to Photovoltaics
1513687
Course Description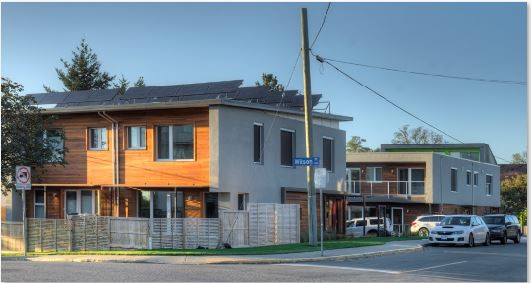 This course examines the fundamental principles of the application, sales and economics, design, installation, operation and maintenance of photovoltaic (PV) systems and is based on the information required for the NABCEP PV Associate credential. Students will learn to assess customer needs related to the installation and operation of PV systems. Students will learn to identify site hazards for roof-top and ground solar installations and be familiar with applicable safety codes and regulations.
CEEB 152V is the second course within the Clean Energy micro-credential stream, which leads to the PV System Design specialization and/or the PV System Installation specialization.
This course prepares students to write the optional *NABCEP PV Associate Exam.
Course Outline
What to expect:
You will have 10 three-hour online synchronous and interactive lectures (two per week), which you will join live.
You will need internet access and a computer with speakers and microphone to participate.
Lectures will be recorded for your subsequent review.
You will complete short online assignments to improve your understanding of content.
Course materials you need will be provided digitally online.
As an additional resource, you may purchase a copy of Solar Photovoltaics Basics: A student Guide for the NABCEP PV Associate Exam, by Sean Whyte
Topics:
PV Applications
Sales and Economics
Solar Energy Fundamentals
PV Module Characteristics
Equipment, Design and installation overviews
Successful Completion:
Students will be assessed and are required to obtain an overall grade of 70% in order to have a good knowledge base for follow-on course(s). Students are encouraged to work with their instructor during posted office hours if additional help is needed. Students will receive a micro-credential certificate upon successfully completing the course.
Learner Outcomes
*NABCEP PV Associate Credential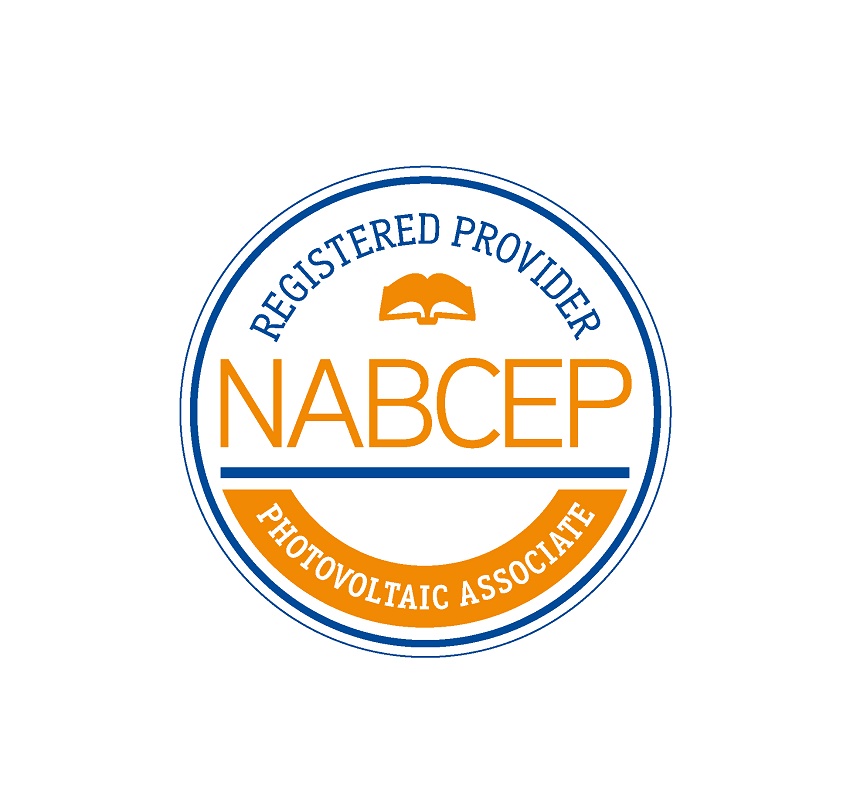 The completion of both the Introduction to Clean Energy course and the Introduction to Photovoltaics course prepares you to write the optional NABCEP PV Associate Exam. NABCEP (North American Board of Certified Energy Professionals) has set standards for individuals working or seeking employment in the solar industry. Obtaining the PV Associate credential is a first step to obtaining other NABCEP certifications including the PV Design Specialist and PV Installer Specialist.
Camosun is an authorized NABCEP PV Associate exam provider. There is a fee for writing the optional NABCEP PV Associate exam, which will also automatically register you with NABCEP.
Prerequisites
Students should have completed CEEB 150 – Introduction to Clean Energy or **similar course.
**Check with ASCEEB program coordinator, Ross Lyle lyle@camosun.ca if you have taken a similar course to CEEB 150 and would like to enroll in CEEB 152.
Applies Towards the Following Certificates
Required fields are indicated by .