TTMC 210V
-
Pressure A Welding Course
1920371
Delivery Options
In Class
Course Description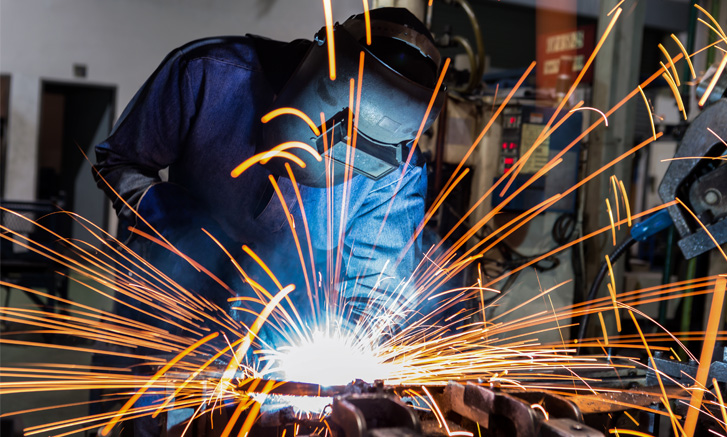 The Class A Pressure Welder Upgrader is for experienced Red Seal Welders looking to transition into Pressure Welding. This course will focus on Technical Safety British Columbia's Class A Pressure Welder Certificate of Qualification and follow the TSBC syllabus.
This course is a 5-week, 60-hour upgrading course.
What to expect:
Learners will learn the Class A syllabus and develop the proper techniques to aid in passing this challenging exam.
Focusing solely on the practical test, a 6" XH A1O6B seamless pipe in the 2G/5G position.
Learner Outcomes
Upon completion of this course, learners can expect the following:
Gain the necessary skills to schedule and challenge the Class A exam (testing not included).
Refine skills with GTAW and SMAW, and be directed by an experienced Class A pressure welder and certified Welding Examiner.
Notes
This advanced welding course does not cover introductions to GTAW and SMAW; all course participants should have experience using F3, F4 and F6 filler metals.
Class A testing fees with TSBC are not included in this course, and all course participants must schedule their practical exam with TSBC directly after completion.
Learners are required to supply CSA-approved footwear, coveralls/workwear, and safety glasses.
---
This program qualifies for the StrongerBC future skills grant, which provides funding of up to $3500 per person for short-term skills training. Please visit the ProSIT StrongerBC page to confirm your eligibility and to learn how to apply.

Supported by the Province of British Columbia
Prerequisites
To register for this course, you must hold either a Welder – Certificate of Qualification with Interprovincial Red Seal Endorsement OR a Welder B – Certificate of Qualification with Interprovincial Red Seal Endorsement.
Required fields are indicated by .