TTCE 402G
-
Woodworking - Level 1
23776
Course Description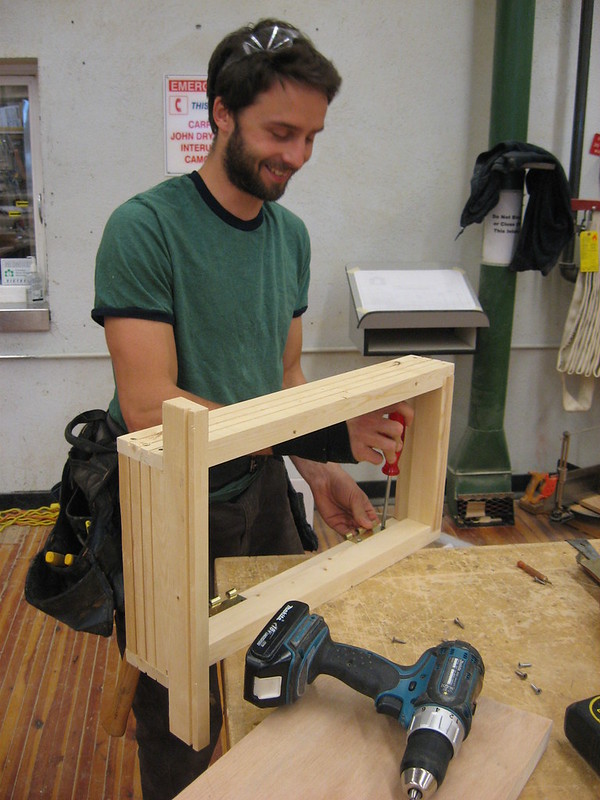 Explore woodworking in a welcoming woodshop environment through this introductory course. During this program, you'll acquire the skills needed to operate both hand and power tools while crafting a practical, small woodworking project. Boost your self-assurance and enjoy an engaging, hands-on workshop experience.
Learner Outcomes
Mastery of Woodworking Tools: Participants will gain a solid understanding of how to use a variety of hand and power tools commonly used in woodworking, setting a strong foundation for future woodworking projects.
Confidence in Woodworking Abilities: As participants progress through the course, they will build confidence in their woodworking skills, empowering them to take on more complex projects and tasks in the future.
Safety Awareness: Safety is paramount in woodworking. Participants will develop a keen awareness of safety protocols and practices when working with tools and machinery, ensuring a secure and injury-free woodworking experience.
Practical Skills: Beyond the course, participants will possess practical woodworking skills that can be applied to home improvement projects, DIY endeavors, or even potential entrepreneurial ventures in the future.
Enjoyment of Hands-On Learning: Participants will discover the joy of hands-on learning and craftsmanship, potentially sparking a lifelong passion for woodworking and related hobbies.
Project Completion: Each participant will complete a small woodworking project, applying the skills they've learned during the course. This tangible accomplishment will serve as a testament to their newfound woodworking abilities.
Overall, this introductory woodworking course promises to empower participants with valuable skills, boost their self-assurance, and provide a fulfilling, hands-on learning experience in a supportive environment.
Notes
The course fee covers all necessary supplies and materials.
CSA-approved safety footwear is required for shop. Additional supplies (~$70)
Class size is limited - register early to avoid disappointment!
Required fields are indicated by .