TTMC 601V
-
Commercial Vehicle Inspector Certification (CVIP)
23848
Course Description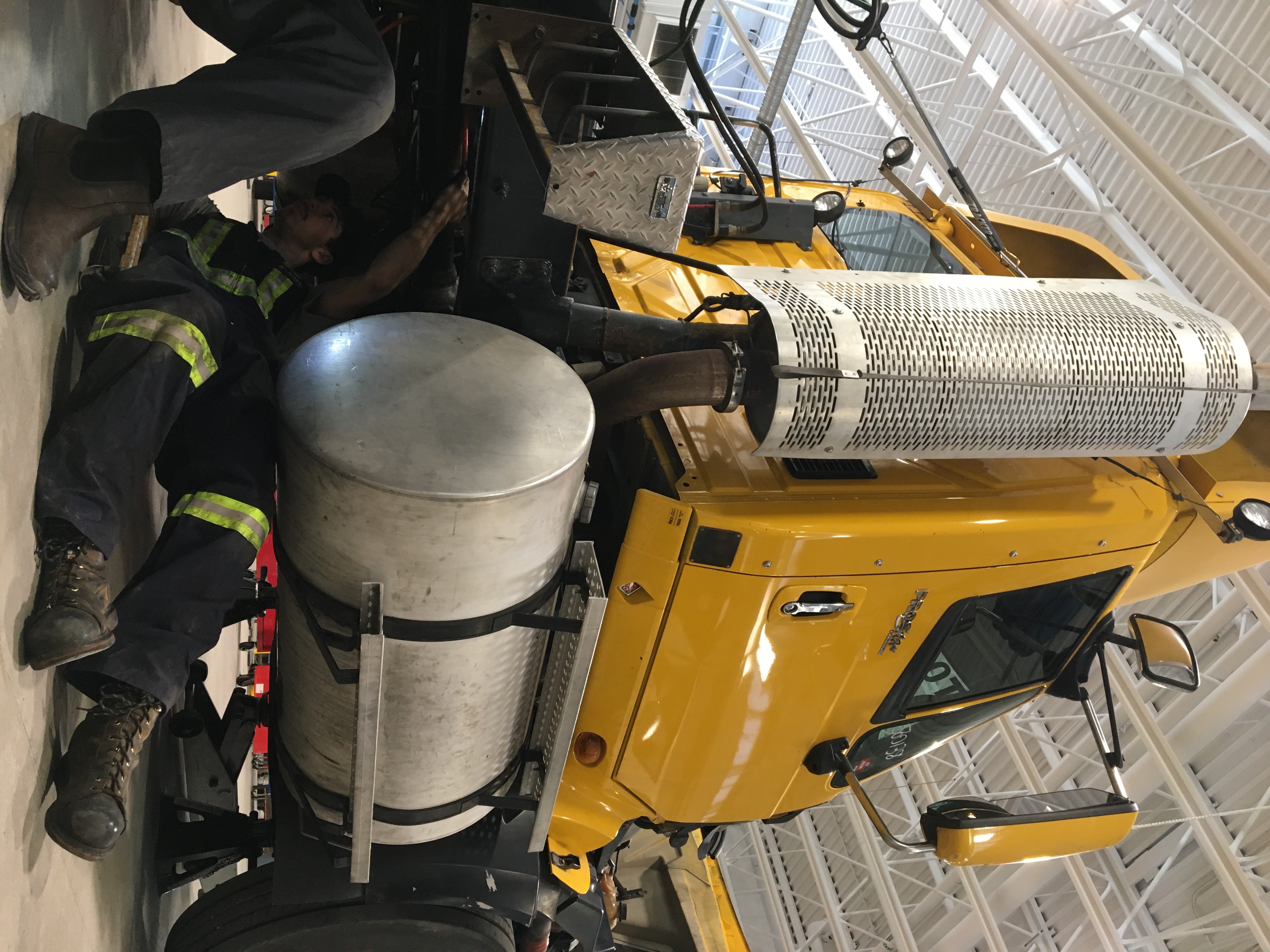 Prepares mechanics for the Authorized Vehicle Inspector certification which permits the inspection and decaling of private and commercial vehicle classes. Course includes: up-to-date information on the inspection program and BC regulations; Inspection Facility responsibilities; performing inspections to current standards; and completing the latest on-line inspection forms. Practical tests and a written test are required for successful completion. Required to Pass: 80% on the multiple choice exam (open book).
Notes
Textbooks will be required for this course. They are available through the Camosun Bookstore.

Vehicle Inspection Manual 2016
Vehicle Safety and Inspection Standards Legislation Manual

CSA approved safety glasses and footwear is required for the practical portion of this course. Footwear must be steel-toed leather, ankle covering, safety approved boots.
---
This program qualifies for the StrongerBC future skills grant, which provides funding of up to $3500 per person for short-term skills training. Please visit the ProSIT StrongerBC page to confirm your eligibility and to learn how to apply.
As part of the StrongerBC future skills grant program, this course has the option to use grant funding to subsidize the cost of the required textbook. If you have grant funding remaining and would like to use it towards your textbook, this can be done by submitting proof of payment to prosit@camosun.ca, for a reimbursement of up to $220.

Supported by the Province of British Columbia
Prerequisites
Participants must hold a B.C. Trade Qualification or an Inter-provincial Red-Seal Certificate in at least one of the following: Automotive Service Technician, Heavy Duty Equipment Technician, Commercial Transport Vehicle Mechanic, Commercial Trailer Mechanic, or Motorcycle Mechanic. Apprentices who have reached Level 4 in any of the above trades, may also participate in the course, but will not receive their Inspectors Certificate until they become certified mechanics.
Required fields are indicated by .